RSUA Women in Architecture organise "salon" for ask an architect
11/03/2020
On Tuesday night the ask an architect "salon" was held in the Sunflower Pub in Belfast organised by RSUA Women in Architecture. A panel of female architects answered questions from members of the general public about the role of architects and the services that they can provide as part of a fundraising effort to support the main ask an architect initiative. Around 30 people overall took part in the event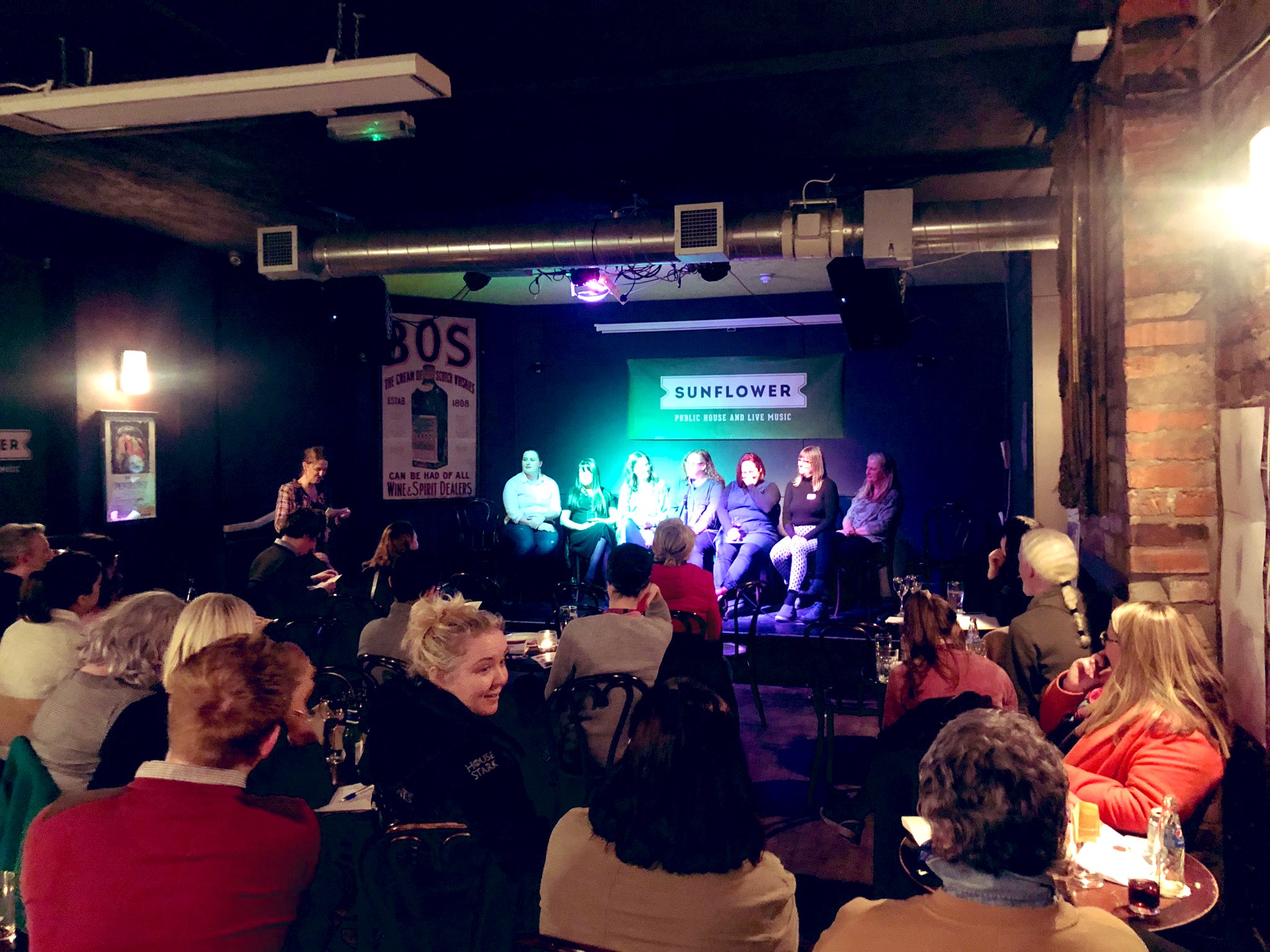 The panel, comprised of eight architects working in a variety of contexts, are all RSUA members:
Reenie Elliot
Sarah Brady
Eva McDermott
Melanie O'Reilly
Jennifer Cromie
Catherine Mallon
Rachel Bevan
Aoife Magee
Over drinks and pizzas provided by van Dijk International attendees had the opportunity to ask eight female architects about a range of issues relating to projects, the climate crisis, conservation and restoration of historic buildings and the beauty of traditional crafts. There were questions from the floor about how to renovate existing buildings, how to develop Belfast city centre sensitively, and also around material selection and the need for sympathetic choices to retain our distinctive character.
With 39 practices across Northern Ireland taking part in ask an architect 2020 there's still time if you want to join the initiative.